Doing Valances Right in 2021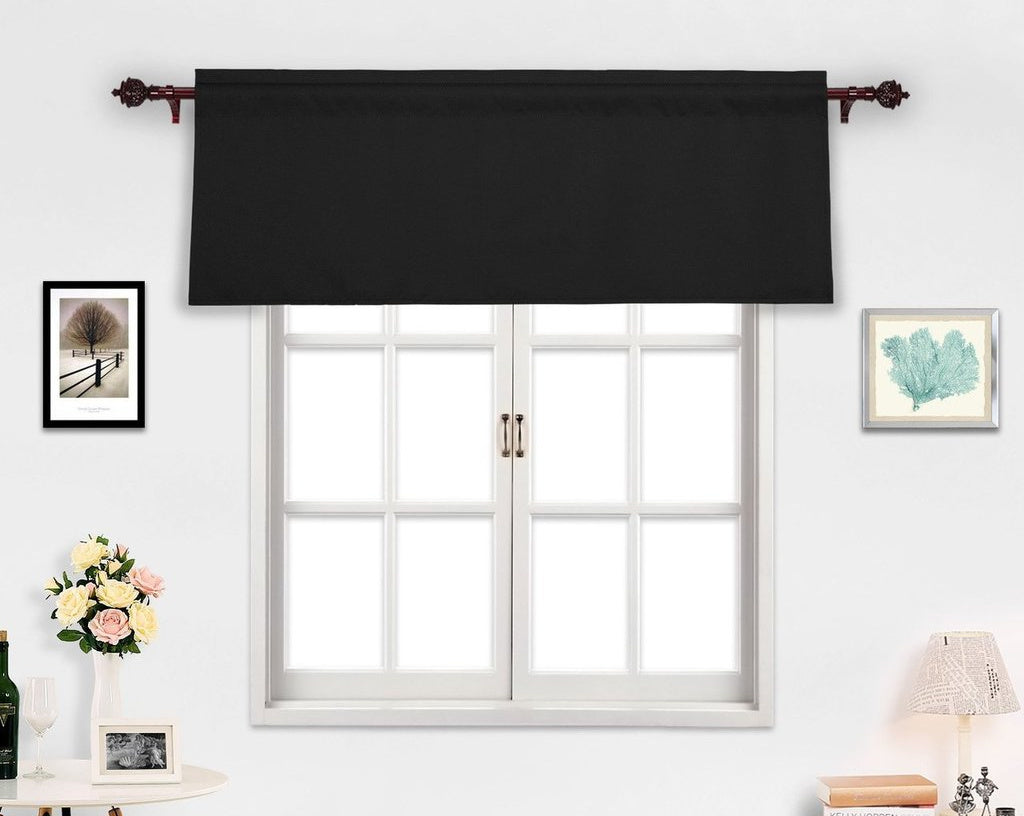 Window valances can dress up a window, adding a decorative element to the room. They can be paired with curtains, blinds or shades or be used as a stand-alone window treatment. Each type of valance creates a unique look that complements decorative styles from romantic to minimalist. Here, we look at styles and how to use them.
Types of Valances

The many types of valances range from formal pleats to flowing curves that create a soft effect. They can be stiff or floppy, mounted on a rigid frame or draped elegantly. The style you choose should complement your décor, highlight colors in a room and accentuate the window.

Most valances are rod-pocket style. A casement is sewn into the back of the fabric for a curtain pole to slide through. The ends of the rods and finials are visible. A variation of rod-pocket style is tab-top. The fabric is suspended by tabs that extend above the panel. The rod is threaded through the tabs and is prominently seen. Tab-top valances are not usually as full as rod-pocket styles. Other styles include grommet, ring and tie-ups.

Cornice valances are mounted on a wooden board instead of a rod. The top is rigid and smooth. Some cornice valances have boards just at the top. However, some are attached to a rigid frame or a wood box that supports the entire panel for a more formal look.

Other styles include scarf valances, made of sheer, lightweight material draped over the rod. The central portion can be artistically arranged in scallops or curves. The ends hang down the sides of the window.

Tailored valances are flat, often featuring box pleats that give a formal look. Balloon valances are soft and full. Ascot valances are made from triangular pieces of fabric hung so the tails drop down from the rod. They are often decorated with trim, tassels or beads.

As you browse through types of valances, you will see many variations of styles. You can create your own valance by combining stylistic elements that appeal to you with patterns, textures and colors that make a design statement. Ready-made valances come in many styles and fabrics that complement a range of decorative themes.

Choosing the Right Valance

If valances seem outdated or frumpy to you, it may be because they are not properly sized or are poorly installed. Valances that are too full will stick out from the window and look awkward. If they are too wide, they overwhelm the window.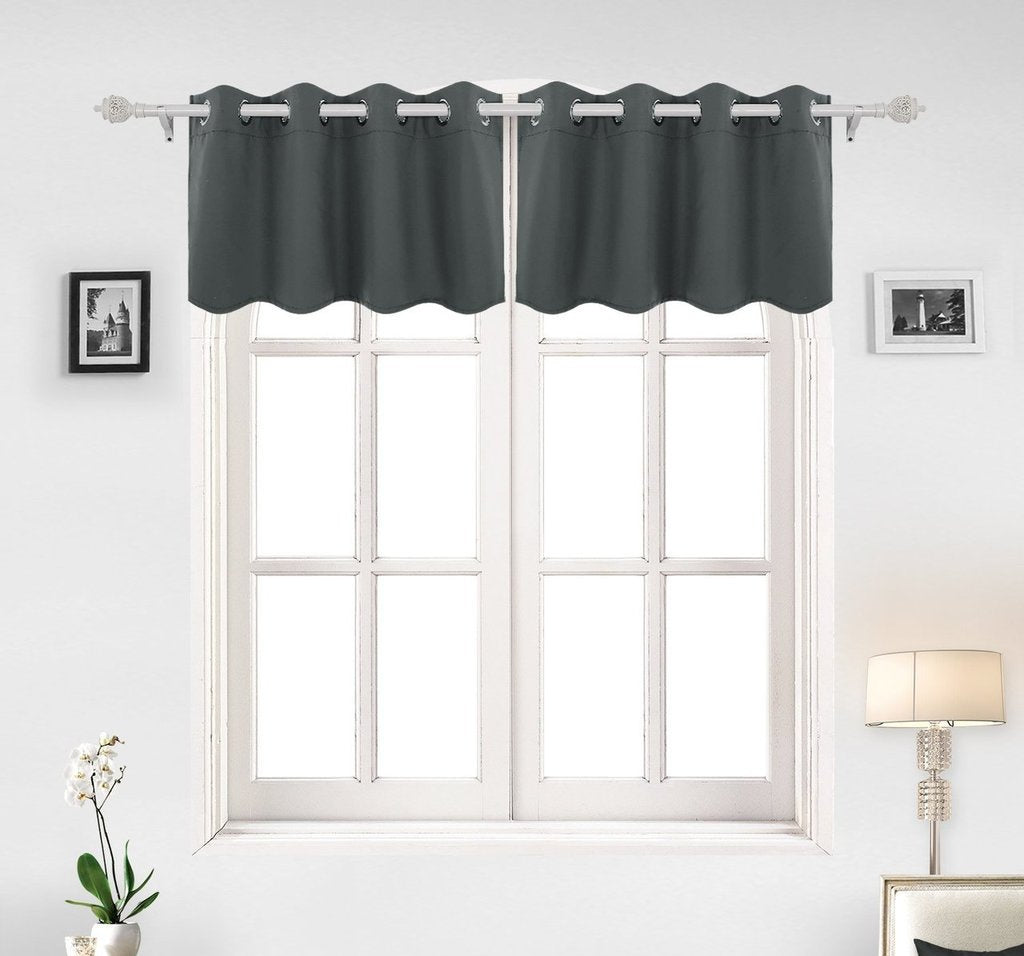 Valances offer many features, including the drape, trim, pattern, color and how they are mounted on the pole. To select a valance that works with your décor, there are a few main points to consider. If the valance is too busy, it will detract from the design of the room. Instead, select a style with two or three focal points.

For example, in a valance with a scalloped hem, the scallop becomes a focal point. The curtain hardware can become a second focal point. You can also hang a valance from tiebacks or medallions, placing one in the center and one on each side. Contrast edging can also be used, creating a third focal point.

The fabric should contribute to the style. Floral prints in updated designs complement modern interiors. Position a dominant motif in the center of the panel in patterned designs. Ikat draws on a centuries-old tradition of weaving and design that works well with contemporary interiors. Geometric patterns are another popular choice. If you are looking for inspiration check out post on clever curtain ideas.

How to Hang Valances

Valances can be hung either outside or inside the frame. Outside mounts should be hung as close to the ceiling as possible, framing the window without covering it. For inside mounts, the window frames the valance, drawing the eye to the window.

For a straight-bottomed, gathered valance, the width of a lined valance should measure 2 to 2 ½ times the width of the window. An unlined valance should be 3 to 3 ½ times the window's width. For an outside mount, the valance should not extend more than 4 inches beyond the window frame on either side. For curved or scalloped valances, use less fabric. Too much fullness distorts the shape of the curve and makes the valance look out of balance.

For a more casual look, add just enough fullness to create a wavy flow across the rod. For styles with wide arches, a flat valance looks better. The arch is accentuated instead of the gathers. To create a dramatic focal point, use trim along the bottom of the arch in a contrasting color.

If you work with a designer, the professional will evaluate the features of the window and your décor to recommend valance styles and patterns that work with your interior. A designer will also suggest ways to hang panels for the best effect. If you are doing it yourself, draw your window to scale and note the distance from corners and the ceiling. Select the rods and valance using these guidelines to create a unique, attractive window treatment for your interior.    
Feel free to join in our Affiliate Programs